Ph.D. Research Programme in the Arts and the Humanities
The information below addresses the most frequently asked questions about the Ph.D. Programme.
This page has been updated last on 27 September 2016.
The official website of the Ph.D. Programme is http://phd-programme.ch

An international and interdisciplinary research degree


The NGL-Node Ph.D. Research Programme fosters international and interdisciplinary research in areas that integrate art, science, technology, and consciousness research. As a part-time Research Programme, it enables students to continue working in their special fields while doing their research, which then is presented for dialogue and discussion in the Composite Sessions, the thrice-yearly ten-day workshop sessions offering feedback, intellectual support and hands-on writing advice in an outstanding natural and quiet environment. As part of the Planetary Collegium of Plymouth University, UK, the NGL-Node's Ph.D. Research Programme promotes knowledge of and deep engagement with all aspects of the arts, society and culture.

Your Ph.D. will make you stand out: as a recipient of the doctoral degree, you will stand out from others because of your research abilities and for being an expert in your field. This field may be the Arts, the Humanities, or the Sciences. In whatever field you will work (in the future you might work for a public or private project, for an NGO or as an activist or change agent), you should be able to articulate and practise what you have learnt.

Institutional profile

The NGL-Node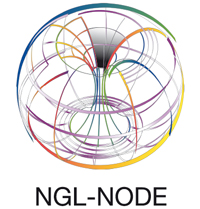 The Neue Galerie Luzern – Swiss Academic Association (NGL – SAA) has created a new Node constituted as the NGL-Node of the Planetary Collegium. The Node is based on the educational model of the Collegium which has proven its potential and efficacy in producing excellent research outcomes. In 2012 the Collegium won the
World Universities Forum Award for Best Practice in Higher Education. The United Kingdom's QAA (Quality Assurance Agency) code of practice is an integral part of the NGL research environment and a key measure of its quality in maintaining the high academic standards practised for 20 years in the Collegium.

The NGL – SAA is an academic association and network founded and initiated by the Neue Galerie Luzern and its founder, Dr. René Stettler. With three people currently on the Board (Dr. René Stettler; Hanspeter Fischer, Architect HTL, Ennetbürgen; Dr. rer. nat. Ulrich Claessen, Director Research & Development, Maxon Motor AG), the NGL – SAA promotes and realises cultural, scientific and future-oriented projects. The association creates thinking and working spaces in order to facilitate the exchange of ideas between science, the arts, and humanities. NGL – SAA is a qualified tax-exempt organisation according to the law of the Canton of Lucerne / Swiss Federal Legislation (§ 70, 1, h, StG / § 56, g, DBG). Donating to NGL – SAA is deductible from the income and corporate income tax respectively (§ 40, 1, i, and § 73, 1, c, StG / § 33a and 59, 1, c, DBG).
NGL – SAA Neue Galerie Luzern – Swiss Academic Association
P. O. Box 3501, CH-6002 Lucerne – Switzerland
Correspondence:
NGL – SAA Neue Galerie Luzern – Swiss Academic Association
P. O. Box 330, CH-6356 Rigi Kaltbad – Switzerland


The NGL - SAA Board

President: Dr. phil. René Stettler
Vice-President: Hanspeter Fischer
Advisor, Vice-President: Dr. rer. nat. Ulrich Claessen

Tel.: +41 (0) 41 370 38 18 (Office)
E-Mail: info at neugalu.ch
Institution profile

Members of the NGL – SAA Board/Advisory Board from left to right:
Dr. René Stettler, Dr. Uli Sigg (Member of the Advisory Board), and Dr. Ulrich Claessen.


The Planetary Collegium and the NGL-Node


The Planetary Collegium is an international research platform that promotes the integration of art, science, technology, and consciousness research at the doctoral and post-doctoral level. It was established by Roy Ascott at Plymouth University in 2003, building on the earlier Centre of Advanced Inquiry in the Interactive Arts (CAiiA) at the University of Wales. The Planetary Collegium established 4 physical research centres: the CAiiA-Hub at Plymouth, with Nodes in Zurich (Z-Node), Trento, Italy (T-Node), and Cephalonia, Greece (I-Node). There are currently 57 part-time M.Phil./Ph.D. students enrolled with the Planetary Collegium and Plymouth University. 34 students have received a Ph.D. from the University of Plymouth with the Planetary Collegium since its inception in 1994.
The Neue Galerie Luzern presents world class science, arts and cultural events. For over 20 years, the Neue Galerie Luzern and the Swiss Biennial on Science, Technics + Aesthetics have provided a unique interdisciplinary environment for the pursuit of excellence in the sciences, visual arts and the humanities. It has been a forum for discussions of such major topics as 'Brain–Mind–Culture' (1995), 'Liquid Visions' (1997), 'Frontier Communication: Human Beings, Apes, Whales, Electronic Networks' (1999), 'The Enigma of Consciousness' (2001), 'Consciousness and Teleportation' (2005), 'Consciousness and Quantum Computers' (2007), 'The Large, the Small and the Human Mind' (Part I in 2010, and Part II in 2012), 'Be the change we want to see in the world' (2014), and 'The Enigma of Human Consciousness' (2016). Among the over a hundred invited speakers were the Austrian-American ecologist Fritjof Capra, the German physicist Hans-Peter Dürr, the Irish-American philosopher Ernst von Glasersfeld, the French sociologist Bruno Latour, the Austrian non-dualist philosopher Josef Mitterer, the British mathematician Sir Roger Penrose, the Austrian-American neuroscientist Karl H. Pribram, the German chaos theorist Otto E. Rössler, and the Austrian quantum physicist Anton Zeilinger.

Advisory Board

Dr. Mark Banks, The Open University, Milton Keynes
Dr. Bob Bishop, President and Founder, ICES Foundation, Geneva
Dr. Fritjof Capra, Center for Ecoliteracy, Berkeley
Stuart Hameroff, M.D., Center for Consciousness Studies, University of Arizona
John Horgan, Center for Science Writings at Stevens Institute of Technology, Hoboken
Prof. Dr. Christina Ljungberg, University of Zurich
Dr. Angela McRobbie, Goldsmiths College, University of London
Dr. Uli Sigg, Sigg Collection, Switzerland
Margaret Wertheim, Institute For Figuring, Los Angeles


Advisory Board

Who does the NGL-Node Ph.D. Programme address?

This programme is committed to the quality of the educational work achieved by the Planetary Collegium, Plymouth University. Striving to promote knowledge of and deep engagement with all aspects of the arts, society and culture, the programme attracts scholars from different fields of cultural practice:

• Curators, art educators, artists, scientists, cultural activists, cultural intermediaries, change agents, designers, and policy-makers in an international context.

• Cultural workers who work as academic experts in science and governance and related areas of philosophy, sociology, geography, cartography, policy analysis and law, as well as stakeholders from the public cultural sector or art and media institutions.

• Artists and mediators who are directly involved in the composing, designing, imagining, interpreting, or manipulating of signs and symbols in order to create music, television programmes, films, art, clothing, graphic designs, images, and other forms of texts.

• Researchers in the arts and social sciences, cultural practitioners from public, profit-oriented or non-profit cultural institutions, cultural networks, galleries, museums and theatres, the performing arts, architecture, and educational institutions.

• Researchers who are interested in the production, spatialisation and dissemination of knowledge which includes ecological, ethical as well as practical philosophical approaches to the risks and opportunities that science and technology entail.

Why a Ph.D. in the NGL-Node?

• A Ph.D. is more than an earned degree. It is a particular challenging and intellectual engagement. The Ph.D. degree in the Arts and the Humanities from the University of Plymouth, UK, and the Planetary Collegium, is highly valued in all the professional worlds our students move in, and we offer an experience that we believe is real value for money.
• Advantages with the NGL-Node: The NGL-Node offers you different advantages. It is not only the natural and quiet environment in the Swiss Alps that you will benefit from as a student and researcher. But it is also the intellectual support and hands-on writing advice that we offer you during your studies in this prestigious Ph.D. Programme.
• Knowledge work: The NGL-Node offers you the opportunity to deepen your knowledge, at the same time it also requires you to learn how to develop solutions and new knowledge for some of the world's significant problems. Such expertise gained from successfully earning the degree adds credibility to your work. Others will perhaps seek your advice in the future, you will validate their work, or write a book or an article concerning a specific aspect of your area of expertise.

Programme structure

• Four to five years of study: As a doctoral candidate you will complete your degree in about four to five years. In order to support you in that progress, we help you to develop your thesis. The NGL-Node practises a style of research that relies on dialogue and discussion with you and your colleagues in the programme. Your insights and the knowledge that you bring into the Node will be further refined in these intellectual encounters.

• Composite Sessions: 3 times / year for research update. Your thesis research progression will be reflected in the Composite Sessions, which are the Sessions of 10 days at regular intervals (3 times/year), that is, a fall session (September), a winter session (January) and a late spring/early summer session (May) when you present your research updates.
• After a successful oral examination with an internal and external examiner the Ph.D. is awarded by the University of Plymouth.

Programme requirements

Applicants eligible for admission to the NGL-Node meet the following requirements stipulated in the Planetary Collegium's regulations:

• mid-career artists, educators, cultural intermediaries and scientists whose work and curriculum have a distinctive, transdisciplinary inquiry-based focus
• relevant professional and research experience
• an articulate personal statement
• the ability to submit a written thesis proposal demonstrating the capability of undertaking scientific research
• excellent skills in the English language (written and oral)

Progress reports: Doctoral students are required to submit progress reports to the University of Plymouth, Research Committee, at regular intervals. The NGL-Node implements the Planetary Collegium's curriculum by maintaining the academic standards, values, principles and the regulations of the University of Plymouth.

Transfer report: A Transfer report (5,000 words) accompanied by the independent expert commentator's report, is submitted to support the transfer from M.Phil to full Ph.D. status. After a minimum of four years of research, a candidate is eligible to submit a thesis for final examination, which includes a viva voce examination.

Your completed Ph.D. thesis: The final submission of your Ph.D. thesis may consist in either a written thesis of 80,000 words, or a thesis consisting of two parts: a digital portfolio of practical work which has been initiated, researched and developed exclusively within the candidate's registered research period, and a linked narrative of no less than 35,000 words.


Academic Board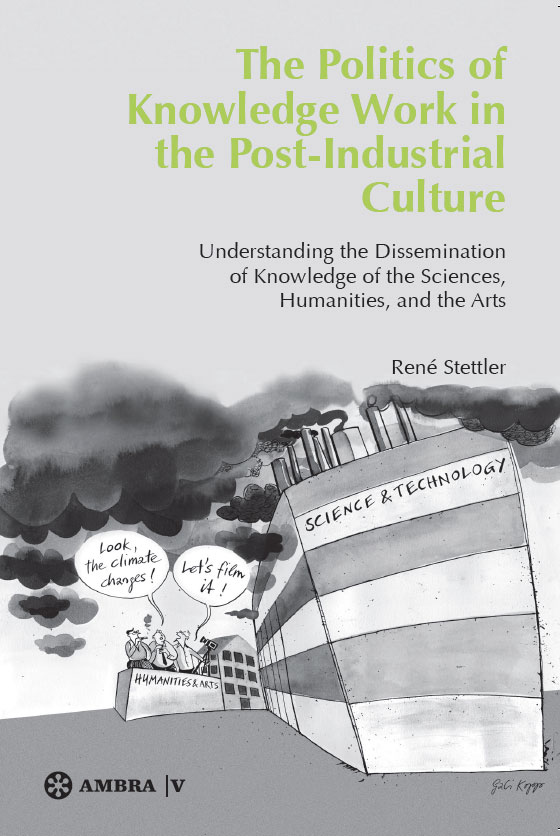 Dr. René Stettler. ED of the NGL-Node and Director of Studies; Supervisor; Director of the Neue Galerie Luzern since 1987; Founder of the Swiss Biennial on Science, Technics + Aesthetics (since 1994). In 2003, he received the Swiss Art Award, Eidgenössischer Wettbewerb für Kunst, from the Swiss Federal Office of Culture. He received his Ph.D. from the University of Plymouth for the thesis The Politics of Post-Industrial Cultural Knowledge Work (2011) under the guidance of Roy Ascott and David Turnbull. His most recent book The Politics of Knowledge Work in the Post-Industrial Culture was published in 2014 by Ambra-Verlag, Vienna / Birkäuser Verlag, Basel.

Prof. Dr. Christina Ljungberg. Supervisor of the NGL-Node; Professor and Lecturer at the University of Zurich.
After an early career in Cultural Programming with Swedish and Canadian Television, she returned to academic life to teach English literature at the University of Zurich and give workshops to Ph.D. students in writing and publishing at the University of Zurich Graduate Campus. She has published widely in the field of semiotics, visuality and cultural studies. Her most recent book Creative Dynamics. Diagrammatic Strategies in Narrative was published in 2012 by John Benjamins Publishing Company, Amsterdam/Philadelphia.


Prof. Dr. Christina Ljungberg and Dr. René Stettler conduct the yearly three Composite Sessions. They develop and administer the session programmes, the progression and welfare of the students, and the supervision as required by the University of Plymouth. They act as principal Supervisors. Both are approved by the University of Plymouth. Second Supervisors are appointed from the staff of the University of Plymouth.

Mandatory Composite Sessions: All part-time doctoral candidates attend the mandatory ten-day face-to-face Composite Sessions annually over a continuous three-year period. Each session involves:

- three days of individual research updates presented for discussion by the group - a three-stage critique by all members of the group in respect of each other's work - individual supervisory tutorials.
- writing workshops by Prof. Ljungberg on the key skills of Writing and Publishing Research in the Humanities, e.g. how to present research, the mechanics of writing from outline to draft, evaluating the quality of your research etc.
- research update and critical response: at the conclusion of each Composite Session, candidates submit a Research update and a critical response.


Location - Mt. Rigi, Switzerland
The Neue Galerie Luzern and the Swiss Biennial on Science, Technics + Aesthetics are distinct cultural Institutions, which attract acclaimed scientists, artists and researchers on an international level. Their location is in the City of Lucerne. The NGL-Node is physically located on Mt. Rigi near Lucerne (Fig. right). For your accommodation, Mt. Rigi has excellent hotels, for example the Rigi Kulm Hotel on 1752 m (5748 ft) above sea level, the Hotel Edelweiss and the Hotel Rigi Kaltbad. These hotels offer ample space for reunions, sessions, workshops as well as conferences. The NGL-Node's small institutional setting has great
potential to exchange ideas, knowledge and experiences among its students.

The Node's natural environment on Mt. Rigi and the geographical location in the heart of the Swiss Alps provide an exclusive opportunity to work under special conditions surrounded by a spectacular mountain panorama and nature. Mt. Rigi has been featured in many works of art, including both paintings and literary publications, e.g. William Turner "The Blue Rigi, Lake of Lucerne, Sunrise" (Fig. right).

Composite Sessions
The NGL-Node conducts the Composite Sessions on Mt. Rigi. The following Sessions are scheduled:
Session Fall 2016: 26 September - 6 October 2016
Session Winter 2017: 9-16 January 2017
Session Spring 2017: 31 May - 8 June 2017
Session Fall 2017: 25 September - 5 October 2017
Session Winter 2018: 15-25 January 2018
(The 12th Swiss Biennial will take place on 20 January 2018)

Admission policy

Statement of purpose: Applicants should first submit a statement of purpose based on individual research interests. The Ph.D. Programme is committed to considering a broad diversity of disciplines in the Arts, the Humanities and the Sciences.

Academic Board approval: Admission decisions are subject to the approval of the Academic Board and Roy Ascott, President of the Planetary Collegium.
Each applicant is required to submit the application form to both the NGL-Node and Plymouth University. The application form can be downloaded here

. Applications can be submitted any time during the year.

1st step
Statement of purpose: You will first need to write the statement of purpose of no more than 600 words in length. The Academic Board is interested in your statement. You are asked to write a short essay and provide a clear sense of your intellectual and academic background/plan as well as preparation for doctoral study.

2nd step
Two letters of recommendation: we also require two letters of recommendation from persons familiar with your work and your capacity to do doctoral study in the Arts and the Humanities. In your curriculum you should list your educational background and the colleges or universities you have attended. International students must present authoritative evidence of competence in the English language to pursue a course of doctoral study.

Writing sample: We also need a writing sample of 2,500 words, for example a research paper reflecting your scholarly and critical abilities. It should show how you address and resolve an intellectual problem using either your own research data or other sources. None of these requirements can be waived.

Important: Please send your statement of purpose (pdf) and writing sample (pdf) before the full application form to the Director of the NGL-Node at stettler at neugalu.ch. We will contact you within 10 days by e-mail.

Oral interview: Applicants will be contacted by the Director of the NGL-Node in order to conduct an oral conversation via Skype. You will be notified by e-mail as soon as the Academic Board reaches a decision.

A Plymouth University student: As a future student of the NGL-Node you will be a fully Plymouth University registered student. Plymouth University has been ranked among the global elite of higher education for the quality of its research across a number of scientific fields. The 2014 QS World University Rankings by Subject show Plymouth among the top 100 universities in the world for the quality of its Geography research, in the top 150 for Earth and Marine Sciences and in the top 200 globally for the Environmental Sciences.
Plymouth University Research Degrees Handbook


Tuition and costs


The NGL-Node is financed through Bench fees, which Ph.D. candidates pay together with the regular yearly University of Plymouth tuition fee (See figure right). UoP tuition fees can be seen on this page. Doctoral students will register for the Plymouth Ph.D. at an agreed date (normally, January, April or October of any given year).

UoP tuition fees will be 4 years of fee and then 2 years of writing-up fee (if required). For EU and Swiss students, this amount will increase a little each year. It is currently GBP 2,610 for the 2016/17 academic year. The NGL-Node Bench fee for the academic year 2016/17 amounts to CHF 3'300.
Estimated costs during the academic year 2016/17 including all expenses (Fees, travel, accommodation etc.)

For an International / Overseas student the fee for the first 4 years will remain the same each year as the fee level is pegged at the year of entry for International / Overseas students. At present this is GBP 7,650 per year and the writing-up fee is GBP 260 per year charged by UoP as well as CHF 350 per year charged by the NGL-Node (for Swiss / EU and International / Overseas students).

For post-docs joining the Ph.D. Programme, UoP currently charge a flat-rate of GBP 1,500 per year and CHF 2'500 per year is charged by the NGL-Node regardless of whether the person is Swiss / EU or International / Overseas.

NGL – SAA is a public tax-exempt organisation. The Ph.D. Programme is not able to offer financial aid. The NGL-Node can provide a list of funding opportunities upon request. The Director of the NGL-Node should be addressed directly to obtain the list.

Accommodation

The students cover the accommodation costs and travelling expenses for the sessions in Switzerland on their own. Reasonably priced group bookings are negotiated by the ED of the NGL-Node. In the Hotel Edelweiss accommodation amounts to CHF 150 for a single room, and to CHF 130 for a double room per person including a rich Swiss breakfast and dinner (half-pension). The Hotel Edelweiss serves excellent high-quality Swiss food from the region of Mt. Rigi and Lucerne. The food comes from nearby farms which produce under organic and sustainable conditions.


In the village of Rigi Kaltbad, there is a number of rooms available for CHF 50 per night and person (bed and breakfast), for example in the Hostel Be und Mee. Be und Mee rents out an apartment (photograph left) with a kitchen for 4 people (4 beds) located in the Hostel. The apartment currently costs CHF 440 for one student and the entire Composite Session (10 days) including breakfast under the condition that 4 students will rent the apartment together. Prices quoted here may slightly change in the academic year 2016/17.

Global interdisciplinary relationship


The Myrifield Institute for Cognition and the Arts promotes collaboration among researchers engaged in exploring the role of the arts in the development of human cognition. The Institute invites inquiries from small groups of scholars and artists pursuing research in human cognition and the fine and performing arts who seek a secluded setting for discussion of issues, problems, and future directions.

Bank details

Verein NGL – SAA
Luzerner Kantonalbank
Pilatusstrasse 12
CH-6002 Luzern – Switzerland
CH27 0077 8194 2357 1200 2
SWIFT-Code LUKBCH2260A
Clearing-Number 778